Customizing sidebar
Documentation sidebar displays the hierarchy of documents optionally grouped into categories. In this guide, we will learn how to customize the documents order or group them.
Table of contents
It is important to know that Dimer only supports one level deep category tree. This is an intentional limitation and in case of any questions, feel free to reach us.
Defining category
The category for a document is defined using the YAML front matter.
---
category: Tutorials
---

All the documents which define the same category are grouped in the sidebar.
It doesn't matter whether your documents are in a subfolder or not. Dimer relies on the category value defined as YAML front-matter.
Ordering topics
The next big question you may have in mind, is how to order topics in the sidebar?
To keep everything simple, Dimer respects the order of files on your computer. Which means, the sidebar looks the same as the files on your computer.
Check out the following GIF to see it in action.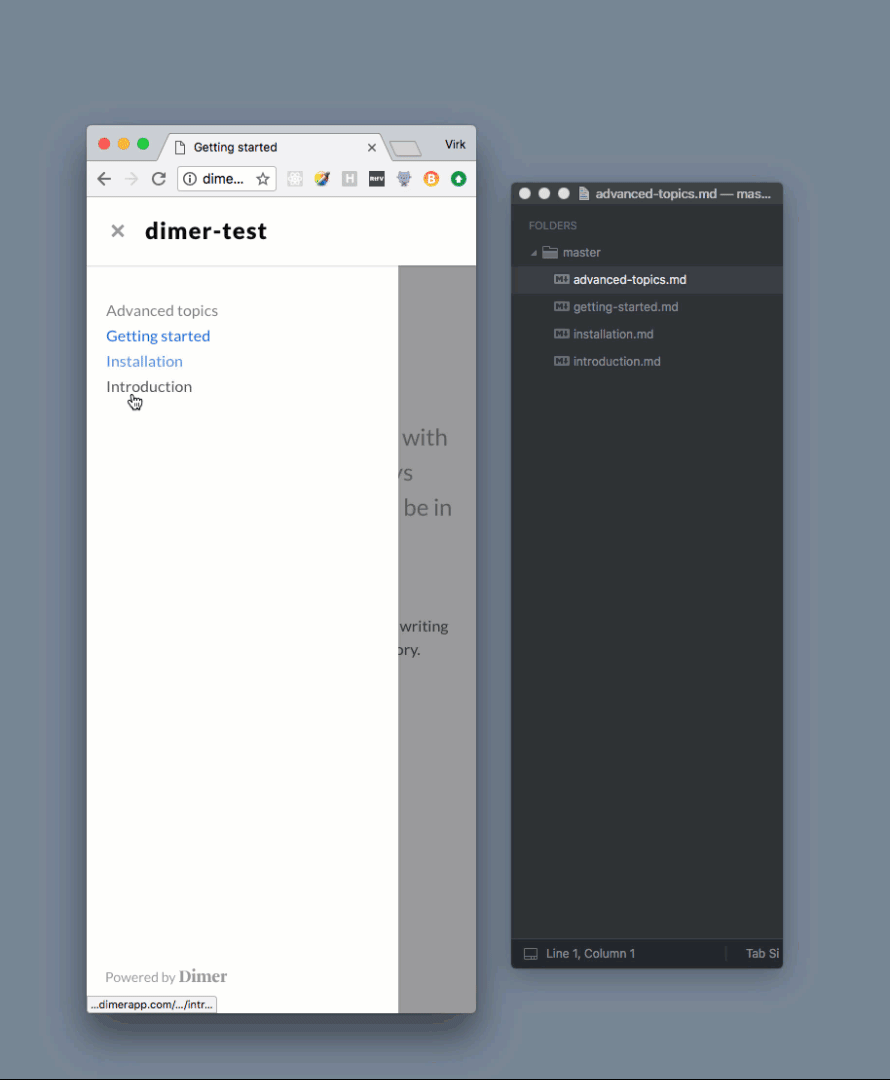 The same strategy can be used to order the categories in the sidebar. We recommend creating a subfolder for each category and prefix them with numbers.
├── 01-getting-started
│   ├── 01-creating-first-website.md
│   ├── 02-customizing-design.md
├── 02-platforms-setup
│   ├── 01-dimer-for-mac.md
│   ├── 02-dimer-for-linux.md
└── 03-reference
    ├── 01-config-file.md
    ├── 02-theme-settings.md