Dimer for Windows
During the beta, we have released command line binaries for every major operating system, including Windows. This guide helps you in installing the exe on your windows machine.
Table of contents
Head over to the dashboard https://dimerapp.com/dashboard and download the 32 bit or 64 bit exe file for your operating system.
Read this article if you are not sure about the architecture of your computer
Step 1
Click the download button and then press Run in the download prompt of windows.

Step 2
Since the exe is not from a Windows verified publisher, Windows will stop you from running the executable. Make sure to click More info when on the following screen.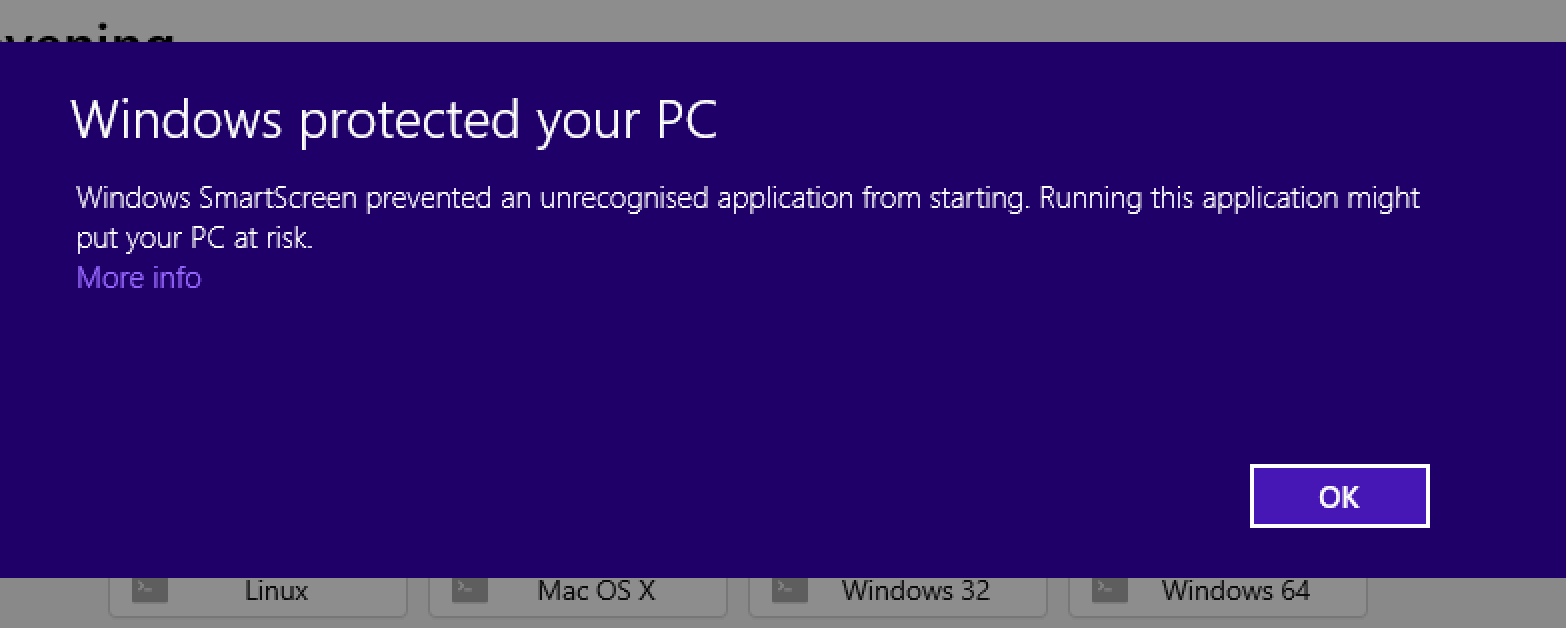 Step 3
After clicking the More info, click Run anyway to start the installation process.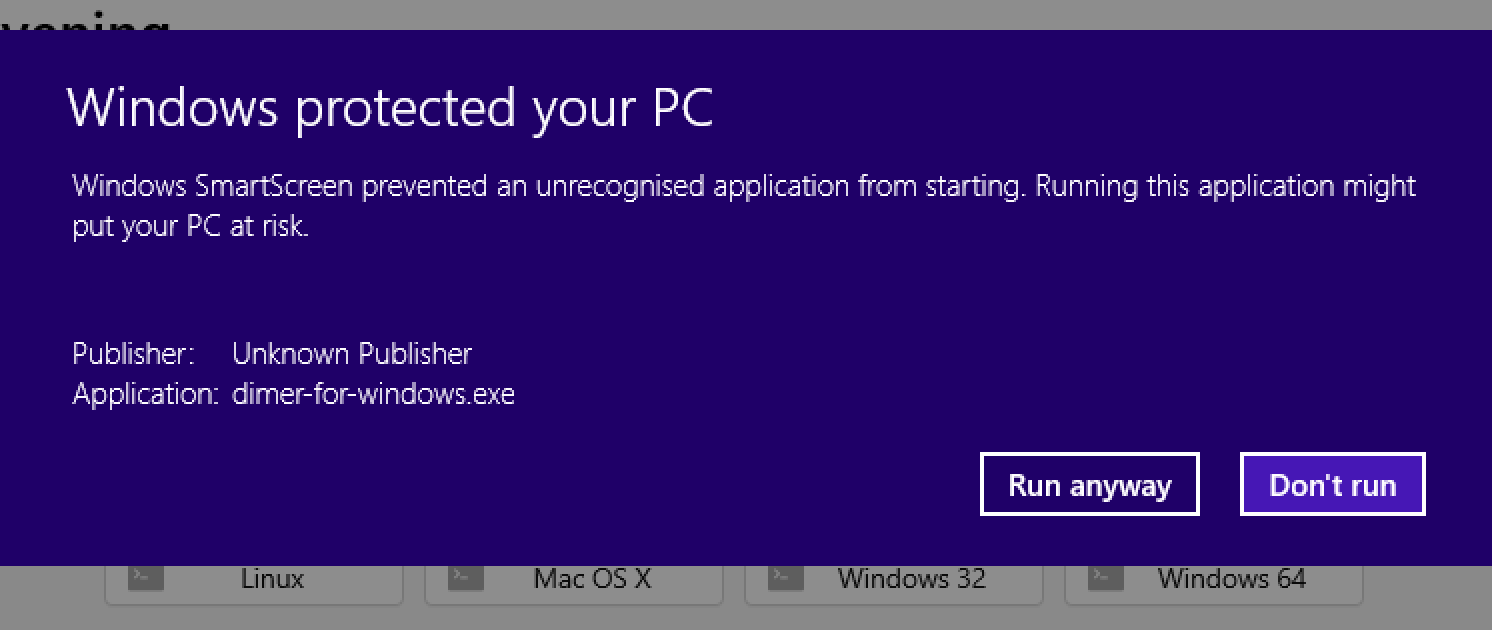 Step 4
Once the installation is completed. Open the Command Prompt and try to execute dimer from it.
If you can see the following output on your terminal, then you have successfully installed Dimer for Windows.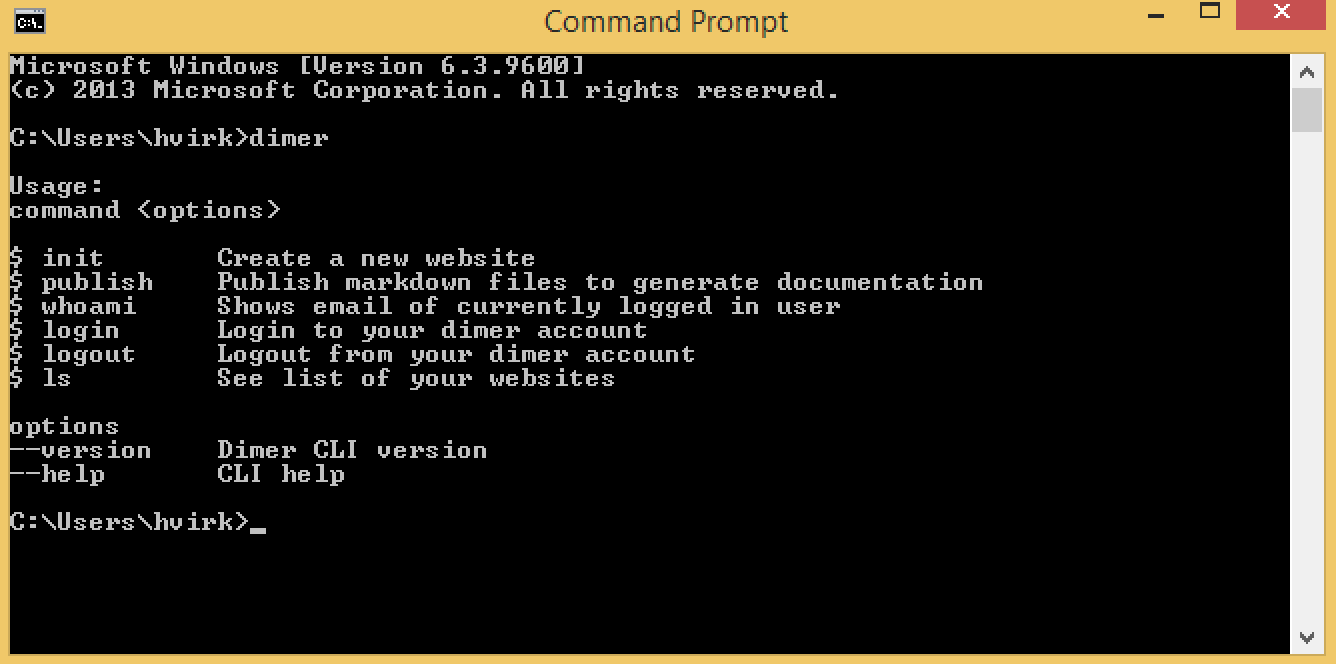 Run the following command to check the CLI version.
Useful links